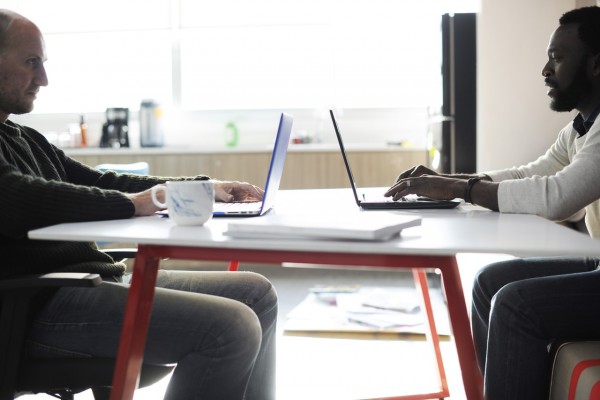 Posted On
December 5, 2017
Posted By:
Coworking spaces were born out of the necessity for people to have access to inspiring spaces where they could work from, this was especially the case for freelancers and entrepreneurs that had a hard time working from home or coffee shops. Coworking has come a long way since, and it is now a top go-to workplace solution for startups, entrepreneurs, small businesses, and large enterprises across the globe.
Weston is no stranger to coworking, and local businesses of all sizes are embracing this type of workspace because of the benefits that it offers.
Cost-effective
Coworking spaces are all about sharing resources–knowledge, space, utilities, etc–and this makes them cost-effective, especially for new businesses or freelancers. Coworking's flexible nature allows individuals and businesses to only pay for what they need or use, for as long or as little as they require. This flexibility means that the use of space and services can fluctuate depending on cash flow availability and company (team) growth, without incurring on too many costs and reducing risks. 
Flexibility
As mentioned above, coworking spaces offer flexibility. Flexibility of cost, flexibility of use, and flexibility of additional services. Whether a company or individual needs a private office, shared desk, dedicated desk, or just a meeting room, coworking spaces can easily adjust to different needs and requirements on a case-by-case basis, including whether the space is needed by the hour, day, week, month, or year. Additionally, most coworking spaces offer the option to add services to their membership; printing, call answering, mail handling, etc.
Location
Most coworking spaces are located in coveted or renowned areas. By using a coworking space, businesses and individuals can boast an office in a prime location, but at an affordable cost. A great workplace is one that is easy to access by private transportation, public transportation, or alternative commuting options like biking or walking. Take for example our Weston coworking space; it is strategically located to where people can access it via I-595, I-75 and The Sawgrass Expressway.
Networking and Collaboration
Entrepreneurs, startups, freelancers, small businesses, and large enterprises are all using coworking spaces. In any given coworking space, you will find that there is an interesting mix of people that work in different lines of business. This, combined with the various events that coworking spaces typically offer, provides a great opportunity for networking and collaboration.
Productivity
Coworking spaces offer different types of workstations within their centers, whether that is private offices, meeting rooms, lounges, or common areas these spaces provide individuals with choice when it comes to how and where they work. Because these spaces also tend to incorporate modern tech-infrastructure, they empower individuals to be their most productive self, regardless of the time of day or the type of work they need to get done.
Another factor that contributes to productivity is the feel and buzz of coworking spaces. All day long you will encounter people who are passionate about what they do and are working non-stop, which rubs off on others, inspiring them to work and be more productive.
If you'd like more information on the perks and benefits of coworking in Weston, click here.