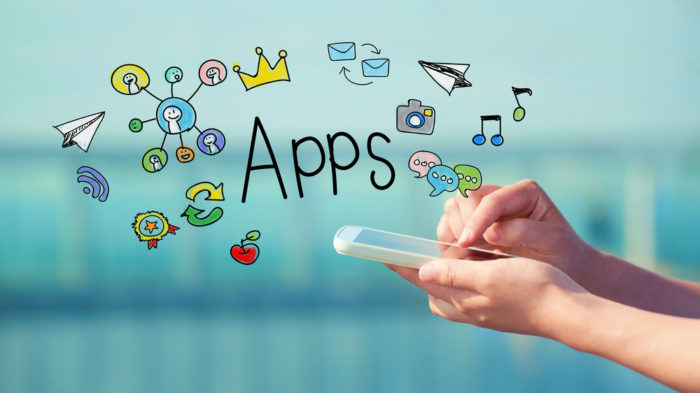 Posted On
September 26, 2019
Posted By:
Pretty much everything you need to do, whether in life or in business, there's an app for that.
When you are heading up your own business, you generally wear many hats. On any given day, you're the sales team, the accounting department, admin services, and customer support. It's all possible, but at the risk of running yourself ragged, a little help goes a long way.
Productivity and time management are vital entrepreneurial skills. If you're flying solo, you want to do everything you need to do as efficiently as possible. But if you can't afford a staff to run interference for you, no rule says you can't get a little help from an electronic friend.
Best productivity apps for entrepreneurs
To help you narrow down the field, we've curated some of our favorite apps right here:
Evernote
Evernote makes task management effortless. Whether you're taking notes in a meeting or sharing documents with colleagues, or collecting ideas as you browse the web, Evernote will be your virtual back pocket.
Slack
If you work with remote teams, Slack is the app for you. It enables you to create different groups, message people individually or as a team, share files, and more. There is even a feature that allows you to place phone calls from within the app itself. It also syncs between your devices so you can go from desktop to mobile without missing a beat.
Pocket
We all get inspired in different ways. When you're browsing the web or an app, it's easy to pass over something juicy just because you don't have the time. Pocket is an app that helps you organize all of these thoughts by allowing you to save links, documents, articles, videos, tweets, and more for later viewing. With more than 1500 integrations, you'll be a veritable fountain of new ideas. Best of all, it's cloud-based so you can access your saved information on any device, anytime.
Mint
Having trouble balancing your accounts or sticking to your budget? Mint keeps your money organized, helps you stay on top of your bills, and allows you to create budgets that really work. Manage all of your accounts from a single interface that can be accessed on your smartphone. It even offers customized money-saving investment tips that can help keep your finances in great shape as you build your business.
Dropbox
The tried-and-true cloud storage solution keeps getting better and better. In addition to being an online locker for your files, Dropbox allows you to share files with anybody, even if they don't have a Dropbox account. You can also edit versions of files from within the app. It comes with a couple of GBs of free storage, but upgrading to 2TB is as low as $9.99 per month.
These are just a handful of the apps we use every day. Do you have any favorites? We'd love to hear about them. Drop by Lakeview Executive Suites for a tour today and let's talk tech!