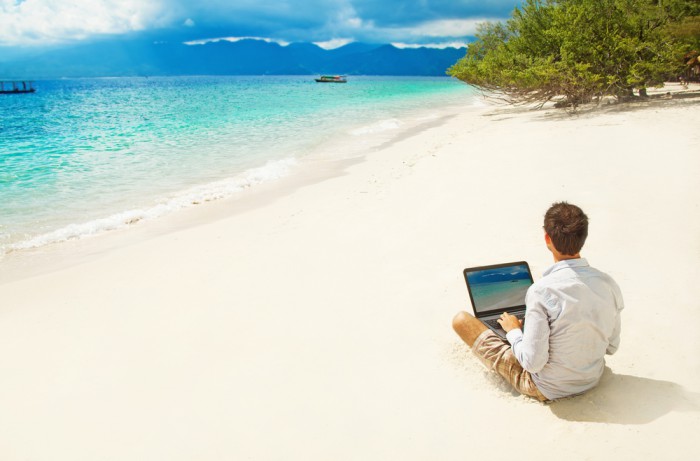 Posted On
February 11, 2019
Posted By:
Starting a new business can be a serious drain on your finances. If you are like many startups, you are likely launching with a small team—possibly only yourself—and finding ways to stay lean as you establish yourself is crucial. A virtual office is a great way to grow and expand your business, offering all the amenities of a corporate office without the big overhead.
Need more convincing? Here are more ways a virtual office can help you get your business off the ground:
1.    Gain credibility
No matter how brilliant your product or service is, your company won't have the same cachet if your business address is your home. A virtual office package gives you a business address and much more besides, such as live telephone answering services, mail handling, and more. Having a professional image goes a long way to instilling confidence in what you have to offer, and it may well help you advance more quickly than you would be able to while working from home.
2.    Flexibility
Remaining agile, especially in the early stages, is something to strive for. A virtual office is a nimble solution as you can have access to high-end office amenities like meeting rooms, coworking spaces, and administrative support on-demand. This means that you'll only pay for what you need when you need it. The rest of the time, you can save the money you would normally be spending for your office lease and channel it into something more useful, like technology, innovation or marketing.
3.    Expand to new locations
If you are unsure of whether your business is going to fly, a virtual office space is a way to test the waters. It reduces the risk you would typically take on while entering new markets, allowing you to have a local presence in uncharted territory without having to outfit a new office. The low operating costs along with the month-to-month terms supports your needs without compromise – and if things don't work out, you can move on without a lot of trouble.
4.    Hire top talent from around the world
Think of what you can do with all the money you won't be spending on office space! When you're not locked into a location, that portion of your budget can be freed up to hire top talent from anywhere in the world. Whether you are building a global team or just looking for some freelance expertise to support some of your projects, a virtual office gives you the freedom to work the way you want to work. Since your business isn't tied to a physical location, you can make hiring decisions that are not based on how close a person lives to your office.
Lakeside Executive Suites in Weston, FL, offers affordable virtual office packages to help your business grow. Call today to learn more about what a virtual office can do for you.