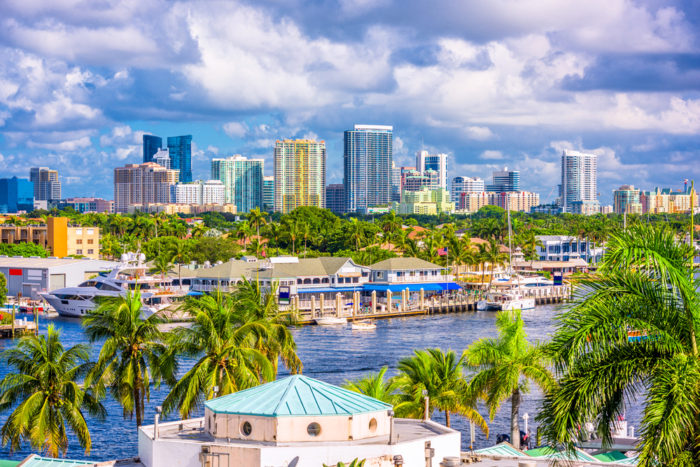 Posted On
July 12, 2019
Posted By:
If you live in the Fort Lauderdale area and are getting ready to launch your business, you could not have chosen a better time or place. Florida boasts one of the most powerful economies in America and has experienced steady growth even through challenging times. Small businesses make up more than 99 percent of all companies, employing almost half of the state's entire workforce.
Add to that the beautiful weather, the white sand beaches, and a vibrant lifestyle and you've got a clear winner! No matter how you look at it, there really isn't much of a downside. So, congratulations on your decision, and just know that Lakeside Executive Suites in Weston will always be here to lend a hand when you need it.
Benefits of doing business in Fort Lauderdale, Florida
There are many attractive reasons why doing business in Florida is a good idea. Here are our top four:
1) You will pay lower taxes
Florida is one of only a few states that doesn't have a personal income tax, which is particularly great for LLCs. Sales tax is low, and corporate tax is moderate as well and could be as low as 5.5 percent. Additionally, there are a lot of financial and tax incentives for new businesses, prompting many companies to relocate to the area to reduce their tax burden.
2) Access to investment dollars
On the crest of a recent trend, Florida is now home to a large number of angel investors, venture capitalists, and economic hubs dedicated to building startups.
3) Low cost of living
While living in Fort Lauderdale would not be considered "cheap" by any stretch, it is still quite a lot more affordable than most other major US cities, like San Francisco, Chicago, or New York City.
4) High-net-worth
With a combined income of more than $840 billion, South Florida is home to a prosperous population who might need what you have to offer.
How to start a new business in South Florida
Sometimes, taking the first step is the most challenging. There are permits to obtain and locations to secure before you can open for business, but being prepared gives you a solid foundation for success.
Write a business plan
Having a business plan fleshed out is a critical step that should be completed well before you start doing business. A business plan gives you great insight into your competition, your challenges, and your ultimate potential for success.
Fund your business
Whether you are starting with your own seed money or looking for some outside backing, the Small Business Association can help.
Get settled at a location
When you're just starting out, having access to flexible office space is a great way to save your budget as you grow.
Lakeside Executive Suites in Weston, FL, is South Florida's premier supplier of professional office services like virtual office packages, coworking memberships, and a wide range of office solutions to help you get started.
Drop by for a tour today or drop us a line to learn more about how we can help.